Quality Health Care for Women of all Ages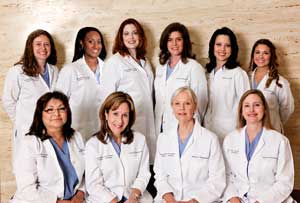 Houston Women's Care Associates is an all-female group of talented Ob/Gyns and Certified Nurse Practitioners dedicated to providing quality health care to women of all ages.
Together they bring over 100 years of combined experience to the practice. Their training and medical experience qualify them to offer a myriad of Ob/Gyn services such as prenatal care, contraception, laparoscopic surgery, menopause care, and treatment of irregular bleeding . Their life experiences as women help them to understand the needs of their patients at each stage of their lives.
We want to improve and you can help!